See on Scoop.it – The New way of Work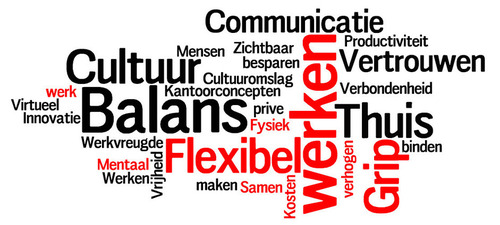 Onlangs faciliteerde ik een intervisiebijeenkomst van een zestal managers, allen werkzaam in een, zoals dat zo mooi heet, kennisintensieve omgeving. De onderwerpen die de revue passeerden waren op hun eigen verzoek geagendeerd en hadden betrekking op hoe ze met hun teams werkten.
Een van die onderwerpen was 'het nieuwe werken'. Nu is daar al veel over geschreven naar aanleiding van menig onderzoek dat gedaan is, maar hier ging het niet om een bijdrage aan de theorievorming. De vraag, of beter gezegd de stelling die op tafel lag, was de volgende: "ik vind niet dat ik kan thuiswerken".
John Lasschuit ®™'s insight:
Hoe actueel. Als de NS haar plannen doorzet kunnen ze het wel ;-)
#Flexwerken #Managers
door Richard van der Lee (@Visieoptalent)