See on Scoop.it – About leadership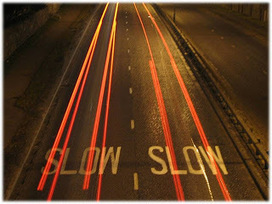 You are a busy person doing busy things. After all, the job description said you would have to work independently in a fast paced environment handling many duties at once with a calm demeanour. Emails come at you all day and you're expected to respond to that urgent text you received last night at 9:37 during your one hour of television this week void of interruptions. The promise of a paperless world with a four-day work week has been replaced with much busyness and still no jet packs.
There are meetings and deliverables, research and decisions. And when you get a moment, you check on your social streams. You haven't tweeted in well over an hour and people may have commented on that article you shared on Google+. Your friends on Facebook want your thoughts on the best sushi in town and there hasn't been a fresh blog post on your site in almost two whole days.
See on www.knealemann.com