See on Scoop.it – About leadership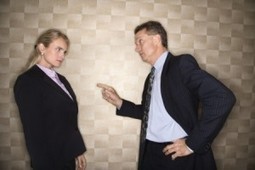 My boss towered over me as we stood side by side in the elevator. At 6'4″ he looked down at me, cheeks flushed with anger, and said: "you are in big trouble".
We had just left the boardroom and his proposal had been tabled for further discussion. I took a deep breath and stared at my feet trying to keep it together. It was early in my career and I didn't say a word for fear I would burst into tears. It was the longest elevator ride of my life and we only had to travel two floors!
He went immediately into his office and closed the door. When I left 2 hours later he was still on the phone. I expected I might be fired the next day.
See on randomactsofleadership.com