See on Scoop.it – The New way of Work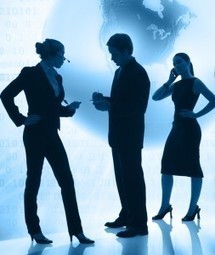 Ask anybody who manages a business and they will tell you how important it is to hire the right people. Top companies recruit at the most selective schools, offer excellent pay packages, generous benefits and a comfortable work environment.
Unfortunately, it seems that even the best firms are facing a widening skills gap and it will only get worse.McKinsey recently released data outlining a fundamental mismatch between the demand for skills and the supply of workers who have them.
Clearly, if businesses are to remain competitive, they need talented people, the right skills and there is growing evidence of a new productivity paradox, in which automation is rendering old skills useless. So even if your workforce is highly qualified by today's standards, they might not be tomorrow. We need to rethink how we manage talent.
John Lasschuit ®™'s insight:
Rethink how to manage #talent.
The great social challenge
#leadership #learning #organizations
See on www.digitaltonto.com